Offsite Book Sales – Ian Williams' Reproduction
January 24 @ 6:00 pm

-

8:00 pm
Join us as we sell books offsite at the launch for Ian Williams' debut novel, Reproduction.
"In this novel about fathers who vanish and the families that spring up in their place, the Vancouver-based poet deftly weaves together the voices of a 14-year-old Black boy, a 16-year-old white girl and a motley crew of middle-aged parents who are all struggling to do right by their children—with mixed results."— CHATELAINE Magazine
"Reproduction's genius is its weaponized empathy, the precision-etched intensity of Williams' gritty, witty, wholly unsentimental exploration of the collision of human hearts and the messy aftermath. Love, and its lack, form a spectrum that the characters bounce between, searching for connections, redemption and meaning."— EDEN ROBINSON, author of Monkey Beach and Son of a Trickster
"The startling brilliance of Ian Williams stems from his restlessness with form. His ceaseless creativity in sussing out the right patterning of story, the right vernacular nuance, the right diagram and deftly dropped reference—all in service of vividly illuminating the intermingled comedy and trauma of family."
— DAVID CHARIANDY, author of Brother
Jan 24th, 6-8PM at the Vancouver Film School Cafe – 390 W Hastings Street.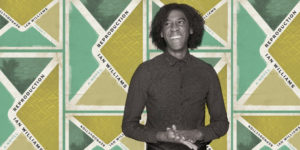 Get your tickets through eventbrite.