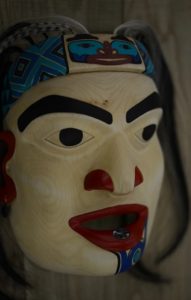 Room Magazine and Massy Books have partnered to create Indigenous Brilliance, a quarterly reading series for First Nations, Métis, and Inuit writers to showcase their work. Hosted by Jessica Johns, jaye simpson, Patricia Massy, Emily Dundas Oke, and Karmella Cen Benedito De Barros, this series is dedicated to featuring emerging and established Indigenous women/2SQ artists. We want to show the diversity of our communities, so we seek writers of different ages, genders, abilities, and orientations. We are now accepting applications to all interested artists who would like to participate in our 2018 series.
The series takes place at Massy Books (229 E. Georgia St) on the unceded and traditional territory of the Musqueam, Squamish, and Tsleil-Waututh peoples, with our first reading taking place at Growing Room: A Feminist Literary Festival at the Native Education College. This inaugural reading event will feature ten local and non-local Indigenous artists (see full festival lineup here).
Apply to participate in the Indigenous Brilliance reading series by emailing the application information outlined below to [email protected].
Your email should contain:
Name, contact info, and a bio, including a brief statement of your Indigenous heritage.
The date (or dates) of the reading series that you'd be available to read.
A description of your storytelling practice* and what you might like to perform at the Indigenous Brilliance event.
*We are looking for storytelling of all kinds: written, spoken-word, performance, singing, dancing, comedy, etc. We are also looking for Indigenous visual artists to showcase at events as well, so please get a hold of us if you would like a space to showcase your work!
All interested artists will be considered for all events for this and future years. We will be actively seeking out Indigenous artists for this series in various other forms, as we understand that this platform isn't accessible to everyone; therefore, if you'd like to nominate an Indigenous artist, please contact us with their information and we'll be happy to reach out. We'd like to be as far reaching as possible. We want to see everyone.
Artists will each have 10-15 minutes of performance time and receive an honorarium of $100.  Massy Books is an accessible venue. ASL interpreters available by request.