Genki Ferguson: Satellite Love Book Launch
April 3 @ 11:30 am

-

1:00 pm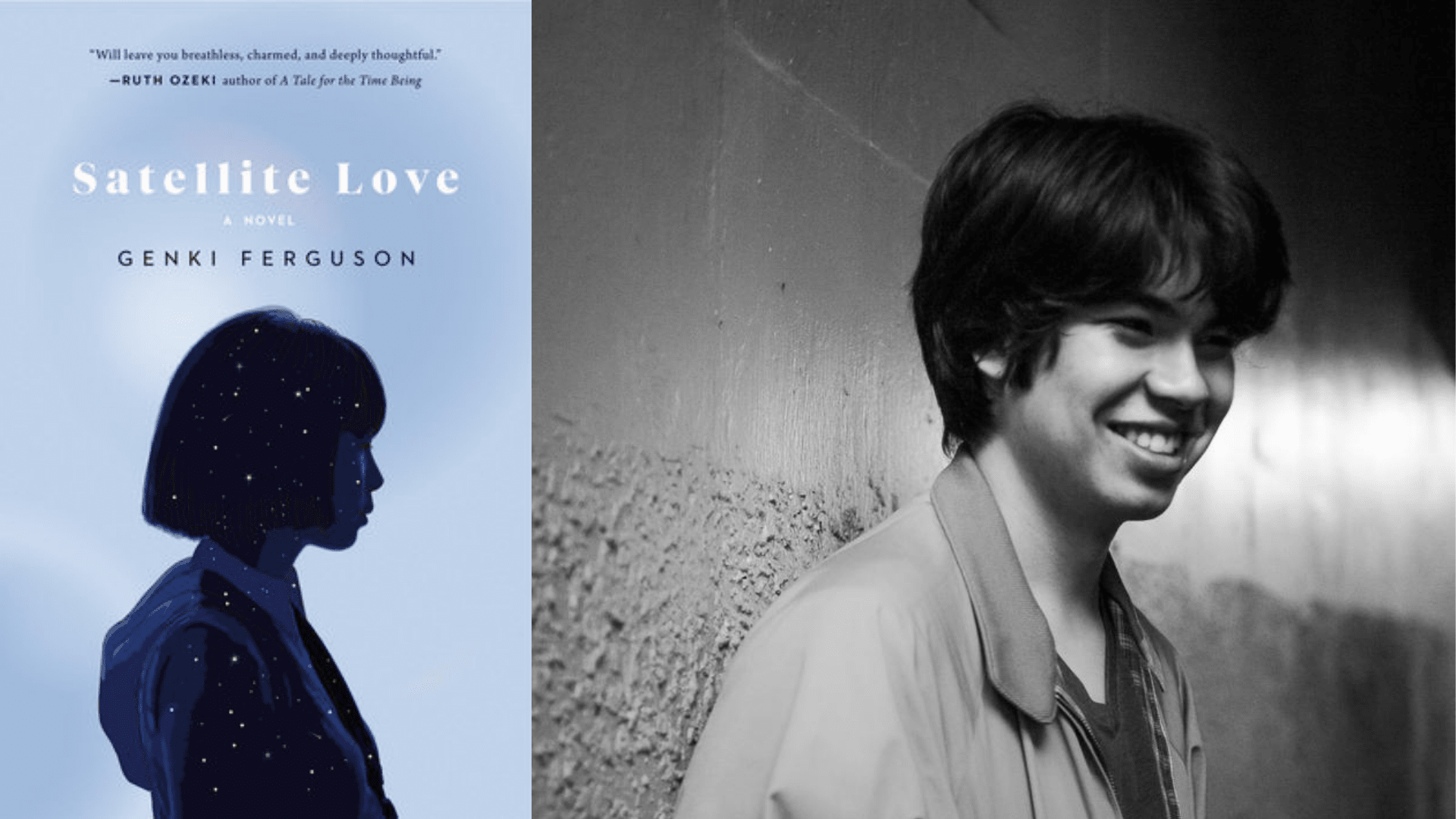 Join us to celebrate Genki Ferguson's debut novel Satellite Love with a reading and discussion with the author and special guest Kevin Chong. Hosted in collaboration with Penguin Random House Canada and Massy Books. Satellite Love is available for purchase across Canada and the USA from Massy Books.
Purchase here: https://bit.ly/3dDBimn
*Registration Mandatory* Register here: https://bit.ly/3dN6srC
Set in 1999 Japan, Satellite Love is a heartbreaking and beautifully unconventional debut novel about a girl, a boy, and a satellite–and a bittersweet meditation on loneliness, alienation, and what it means to be human.
"Satellite Love is one of those rare and affecting novels that will leave you breathless, charmed, and deeply thoughtful. A beautiful rumination on sentience, imagination, impermanence and friendship, Genki Ferguson has written a story that lives on the precarious and satisfying edge of melancholy and exuberance." — Ruth Ozeki, author of A Tale for the Time Being
Genki Ferguson was born in New Brunswick to a family of writers and grew up in Calgary. He spent much of his childhood in the subtropical island of Kyushu, Japan, where his mother's family still resides. Fluent in Japanese and capable of making a decent sushi roll, Genki was the recipient of the 2017 Helen Pitt Award for visual arts, and recently completed a degree in Film Production while working part-time at Book Warehouse, an indie store in Vancouver.
Kevin Chong is the author of six books, most recently The Plague, a retelling of Albert Camus' novel of the same name. Based in Vancouver, he teaches creative writing at the University of British Columbia Okanagan. The Plague is available for purchase through Massy Books: https://bit.ly/2MpVfSB