BOOKS FILL THE SHELVES OF OUR UNIQUE COMMUNITY SPACE, BUT PEOPLE BRING IT TO LIFE!
Massy Books seeks to galvanize community spirit by providing a space where readers, writers, and artists can come together. The 1500 square foot shop provides presentation and gathering space for arts organizations and local not-for-profits. Please email for more information. 
MASSY BOOKS PARTNERS WITH AND SUPPORTS THE FOLLOWING COMMUNITY-BASED, NOT-FOR-PROFIT AND SOCIAL JUSTICE ORGANIZATIONS:
The Writers Exchange (WE) is a charity that provides free mentorship and literacy programs to inner-city kids. 100% of the parents whose children have accessed the services, say their children benefited from the program! 
Battered Women's Support Services (BWSS): bwss.org
BWSS helps liberate women from abuse and domestic violence by providing healing spaces, counseling, education and training. 
Respecting Aboriginal Values and Environmental Needs (RAVEN): raventrust.com
We support Raven because we believe in the Indigenous People's right to self-determination over their land and traditional ways of life.
Write to Read is dedicated to forwarding aboriginal literacy through the establishment of Learning Centres and Libraries in First Nations communities and reserves. We are pleased to be donating our books to their cause.
Are you an author looking for a space to launch your next book?
We provide a free space to writers launching their newest work! Email us for details.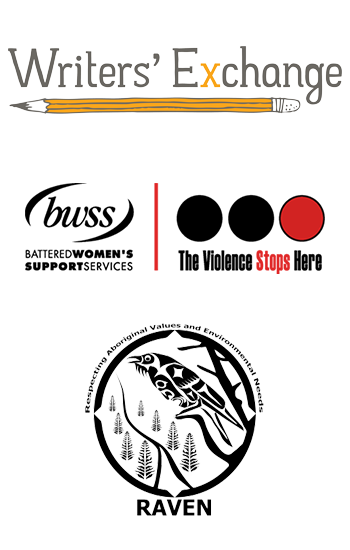 Massy Books is 100% Indigenous owned and operated and a member of the Stó:lō Business Association.